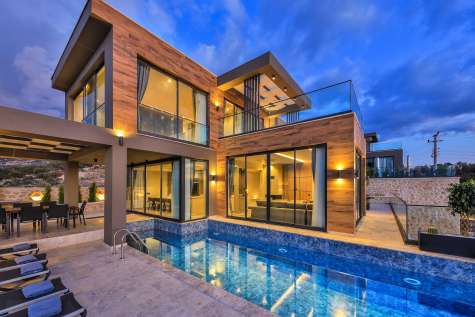 5 Bedrooms
350 Sqm
Welcome to the pinnacle of luxury living near the picturesque town of Kalkan!  Prepare to be awe-inspired by this breathtaking 5-bedroom, 5-bathroom new villa that seamlessly blends modern elegance with stunning natural surroundings. Nestled in a prime location, this architectural masterpiece offers an unrivaled lifestyle of opulence and sophistication with both sea and mountain views.  Click on our photo for more details
PROPERTY ID: 512650833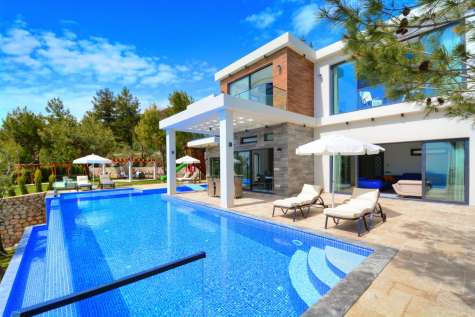 3 Bedrooms
250 Sqm
Welcome to the epitome of luxury living! Prepare to be captivated by the allure of this exquisite 3-bedroom villa that promises an unparalleled experience of comfort and opulence. Nestled amidst breathtaking mountain views, this dream residence boasts a range of irresistible features that will leave you spellbound.  Whether you seek a haven of relaxation or an entertainer's paradise, this villa is the embodiment of your desires.
PROPERTY ID: 834975209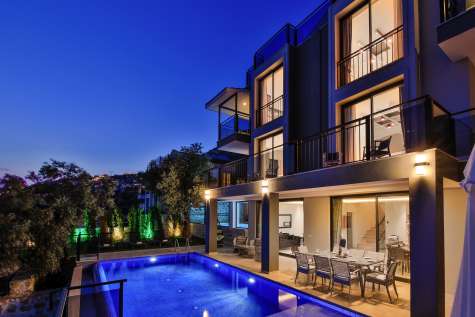 5 Bedrooms
220 Sqm
Welcome to paradise! Nestled on the outskirts of the enchanting village of Kalkan, overlooking the crystal-clear turquoise waters of the Mediterranean Sea, lies an ultra-luxury triplex villa that will transport you to a world of opulence and serenity. Prepare to be captivated by its unrivaled beauty and the lavish lifestyle it offers. As you step inside this magnificent villa, you'll be greeted by a symphony of elegance and sophistication.
PROPERTY ID: 766784670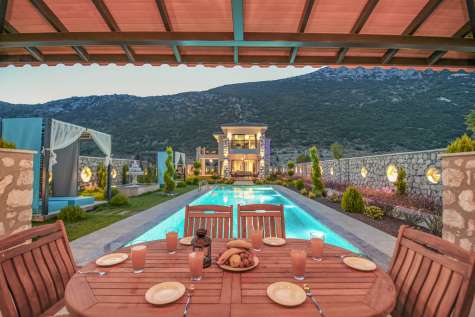 2 Bedrooms
220 Sqm
Welcome to a world of sheer luxury and exquisite design in the beautiful Kalkan area. Prepare to be enchanted by this stunning new build 2-bedroom villa, where beauty and comfort seamlessly intertwine. This extraordinary property, crafted by one of the most prestigious builders in the region, is a testament to unparalleled quality and refined elegance.
PROPERTY ID: 983666883