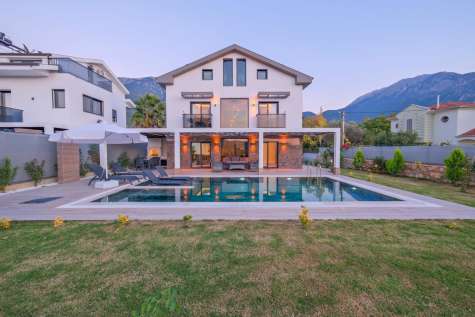 4 Bedrooms
150 Sqm
Embrace the epitome of contemporary living in this exquisite 4-bedroom modern villa, nestled in the idyllic village of Ovacik at the foothills of the majestic Babadag Mountain. This stunning abode is a sanctuary of modern elegance, boasting a private garden, a refreshing swimming pool, and a plethora of features that redefine luxury living in the heart of the Turkish Mediterranean. Step into a world of refined opulence as you explore this marvel.  Click on the photo for further details and photos
PROPERTY ID: 341340212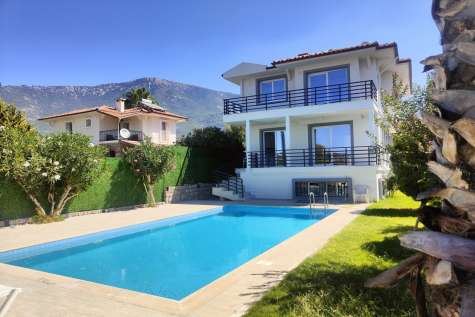 4 Bedrooms
180 Sqm
Luxury Unveiled: Your Oasis Awaits in this Modern Villa in Ovacik.

Prepare to embark on a journey into the lap of luxury as we unveil a true gem in Ovacik, —a stunning 4-bedroom, 3-bathroom modern villa. Nestled amidst the serene surroundings at the foothills of the majestic Babadag Mountain, this property is a testament to contemporary living at its finest, offering an abundance of space, privacy, and modern elegance.  Click on our photo to reveal further details and photographs
PROPERTY ID: 210347191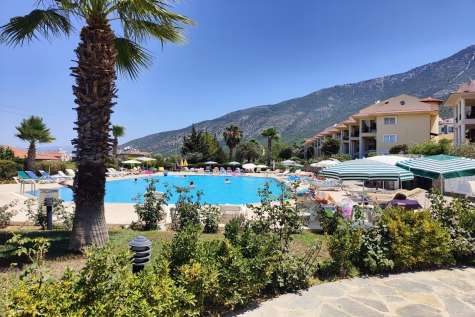 2 Bedrooms
85 Sqm
OPEN TO SENSIBLE OFFERS - Welcome to an unparalleled living experience in the heart of Ovacik, a prestigious and prime location situated in Ovacik between the vibrant city of Fethiye and the world-renowned Oludeniz Beach, all in the majestic embrace of Babadag Mountain. Step into a world of opulence and convenience with this modern open-plan 2-bedroom duplex apartment, nestled on a prestigious private complex that promises the epitome of Turkish allure.
PROPERTY ID: 401055339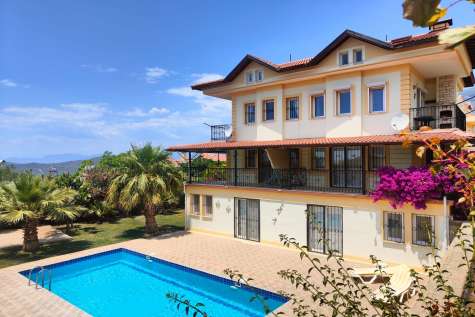 2 Bedrooms
75 Sqm
Welcome to Paradise, where modern elegance meets breathtaking natural beauty. Nestled in the upper Ovacik Valley near the world-renowned Oludeniz Beach, we present to you a truly exceptional opportunity to own a stunning 2 bedroom, 2 bathroom duplex apartment with mesmerizing sea and mountain views. Prepare to be captivated by this private oasis, as you enter a pristine, gated complex that boasts meticulously landscaped private gardens and a shared swimming pool.
PROPERTY ID: 826424665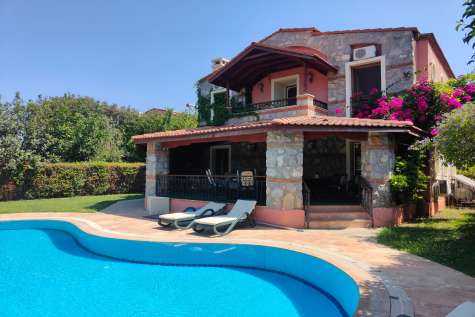 3 Bedrooms
180 Sqm
Introducing an exquisite 3-bedroom resale villa in the prestigious location of Ovacik, where modern sophistication meets natural beauty. This extraordinary property is a true masterpiece, meticulously designed to offer a luxurious and comfortable living experience. With its stunning natural stone built facades, open-plan design, and an array of impressive features, this villa presents an unparalleled opportunity for those seeking an elegant retreat.
PROPERTY ID: 814785503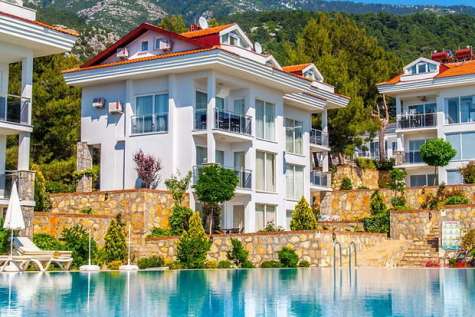 3 Bedrooms
125 Sqm
Welcome to a world of modern elegance and exquisite design, where luxury meets comfort in this exceptional 3-bedroom upper duplex apartment located on an award-winning complex in the prestigious are of Ovacik in the foothills of Babadag Mountain. Step inside and prepare to be captivated by the sheer beauty and impeccable attention to detail that awaits you. From the moment you enter, you will be greeted by a contemporary and stylish atmosphere that exudes sophistication.
PROPERTY ID: 278545426