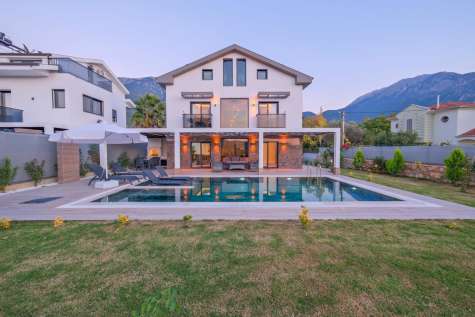 4 Bedrooms
150 Sqm
Embrace the epitome of contemporary living in this exquisite 4-bedroom modern villa, nestled in the idyllic village of Ovacik at the foothills of the majestic Babadag Mountain. This stunning abode is a sanctuary of modern elegance, boasting a private garden, a refreshing swimming pool, and a plethora of features that redefine luxury living in the heart of the Turkish Mediterranean. Step into a world of refined opulence as you explore this marvel.  Click on the photo for further details and photos
PROPERTY ID: 341340212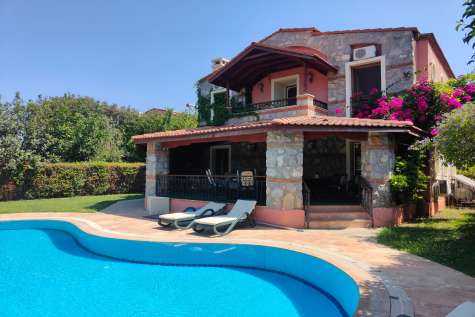 3 Bedrooms
180 Sqm
Introducing an exquisite 3-bedroom resale villa in the prestigious location of Ovacik, where modern sophistication meets natural beauty. This extraordinary property is a true masterpiece, meticulously designed to offer a luxurious and comfortable living experience. With its stunning natural stone built facades, open-plan design, and an array of impressive features, this villa presents an unparalleled opportunity for those seeking an elegant retreat.
PROPERTY ID: 814785503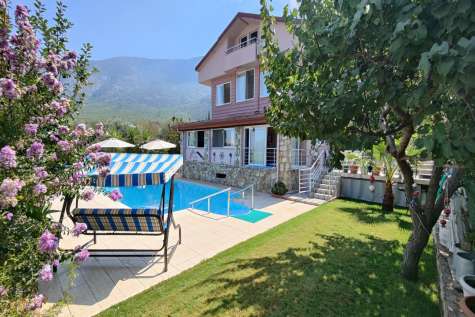 5 Bedrooms
180 Sqm
Welcome to your perfect retreat in the heart of Ovacik, a charming village nestled between the vibrant Fethiye Town and the world-famous Oludeniz Beach in Turkey and, within the foothills of the magnificent Babadag Mountain this exceptional 5-bedroom, 4-bathroom resale villa is a true gem, offering a delightful combination of comfort, convenience, and boundless opportunities for adventure and relaxation.
PROPERTY ID: 499339428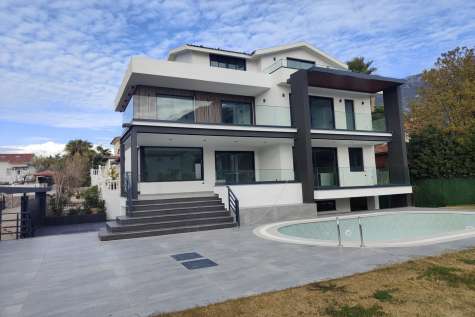 5 Bedrooms
200 Sqm
Welcome to the epitome of modern luxury living in the vibrant up modern village of Ovacik. This stunning new 5-bedroom, 5-bathroom villa is a masterpiece of contemporary architecture, designed to captivate your senses and elevate your lifestyle to new heights. Step into this exquisite new build, and you'll immediately be struck by the sleek lines, impeccable craftsmanship, and attention to detail that define every corner of this remarkable property.
PROPERTY ID: 945307260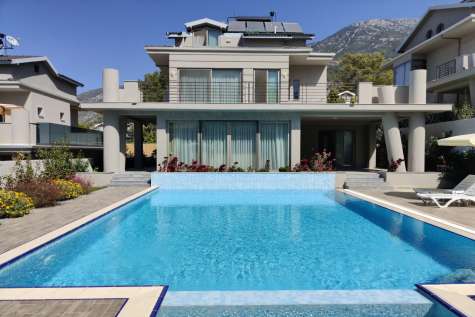 3 Bedrooms
500 Sqm
This remarkable 3-bedroom, 4-bathroom triplex villa is a true masterpiece of modern design and craftsmanship. The use of clean lines, natural materials, and contemporary architectural features gives the villa an unparalleled sense of style and sophistication. The villa has been carefully designed to offer an open plan living style that is both spacious and functional.
PROPERTY ID: 721704634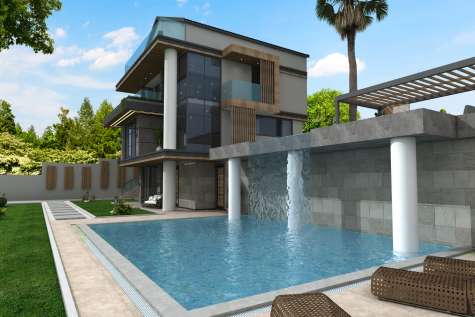 5 Bedrooms
450 Sqm
Welcome to the epitome of luxury living, where extravagance meets serenity and comfort.  Let us introduce you to a one-of-a-kind villa that stands majestically on a very grand plot of land on the upper valley slopes in Ovacik. This stunning piece of art offers a glimpse of paradise, set amidst breathtaking natural landscapes, with unparalleled views that are sure to take your breath away.
PROPERTY ID: 643232065