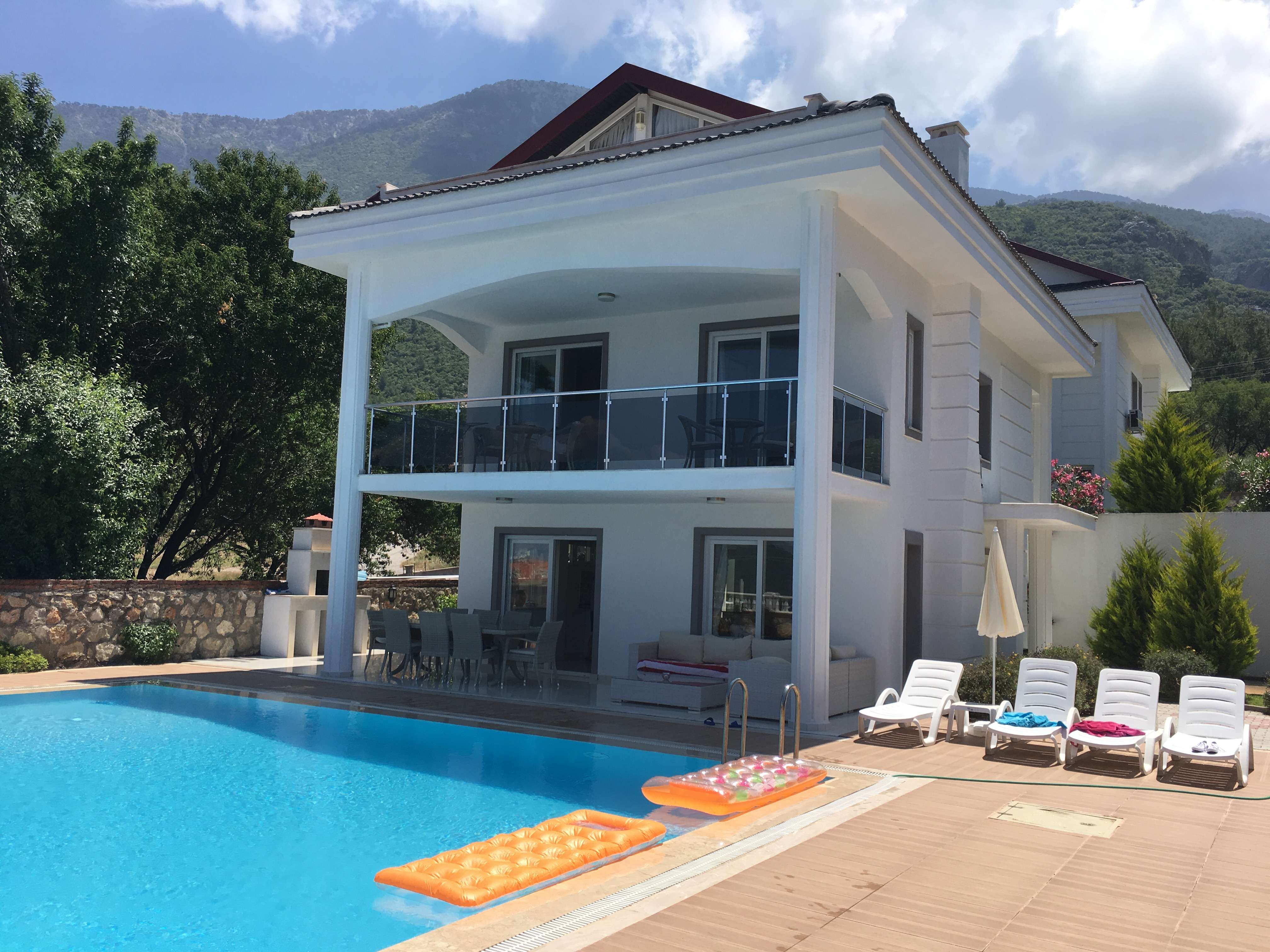 31
08 / 2023
The 9 Reasons Your Home Is Over-Priced

If you are thinking of selling your property it is very important to understand that pricing it correctly is absolutely critical. Our research at Oludeniz Homes suggests that the most common reason a home doesn't sell is because it is overpriced. But how does an owner/seller know if their home is overpriced?

Well, we invite you to read our Blog to find out!

There are several tell tale signs to know if what you are asking for in terms of price does not meet market expectations. Here are just nine signs to establish if your home is priced to sell. Let's see if you can relate any of them to your personal circumstance.

Is Your Property Priced Much Higher Than Your Neighbouring Properties?

Generally speaking, similar type homes in the same area will have similar values. Are any of your neighbours selling their property? Have any of your neighbours sold their property in the past year? What did they sell for? How did the price compare to the price you are asking for yours? If yours is higher then, please analyse the situation honestly and ask yourself; why is it more expensive? Undertake a comparative market analysis in an attempt to establish if the price of your property will carry its value. The other thing to establish is the location. Certain areas will be able to generate a higher price than others. Is your property too expensive for the area within which it is located?

Don't forget also that having a high price may prevent potential buyers from obtaining finance to buy your property. Any lender will almost certainly want to establish their own value of your property to see if it has sufficient equity to use as security against any loan they may approve. If they don't match your valuation or selling price it could potentially mean buyers cannot secure a big enough loan to buy it.

You've Had Very Few Or No Showings

Excitement is a very common emotion that is experienced by a seller. Sellers are generally happy their home is listed for sale and being advertised all over the internet. Weeks pass by and there have been a couple or even worse, zero showings. That excitement now turns to concern and frustration. If this sounds familiar, the likelihood that your home is overpriced is high. If your home has been listed for sale for a few weeks and you've had only a couple showings, you need adjust the price in the hopes to generate some activity and showings.

You Haven't Received An Offer

In most property markets, if a home is correctly priced to sell a homeowner will receive a flurry of interest and maybe even an offer within the first two to three weeks. If you haven't received an offer after a couple of months, this is a great way to know your home is most likely overpriced.

Hiring The Right Estate Agent Is Crucial

It is critical you understand how a prospective estate agent came up with the listing price of your property. Different estate agents will price property using varying methods. It is a ploy used by agents for them to suggest they can sell your property for a higher price than their competitors just to get your business. You should not be influenced by this behaviour, what you should do is interrogate the agent to establish how they arrived at such a high figure and let them tell you how they intend to achieve it.

Why would an estate agent want to list a property at a price they know won't sell?

We at Oludeniz Homes don't know the answer to this question. What we do know is that we will give you an honest assessment of your property. We will always try and work with clients to match their expectations with our perception of value. Sometimes this isn't always possible because many owners believe that their property is worth more than the market will pay.

Other Local Homes Are Selling But Ours Is Not

One of the most frustrating things for a seller is when the neighbouring homes are selling and theirs is not. If you're selling your home and this is happening, this is a sign that your home is priced too high. One thing that many sellers fail to understand is that there are so many things that can influence the sale of a home. If this sounds familiar, a couple things to keep in mind when it comes to comparing your home to your neighbours include; Is your property different to your neighbours? Is the other property bigger, better positioned? Does it have extra features your property doesn't? Are the fixtures and fittings newer or better quality? Is the specification higher?

Bottom line, if homes are selling in your neighbourhood and yours is not, then yours is probably overpriced.

Internet Traffic Is Very Low

Over the past ten years, the internet has changed the way people buy property. These days, most home buyers are undertaking their initial desk research online. When a buyer is interested in a home they see online, they will contact the agent for more information and perhaps arrange a viewing. One way to know your home is overpriced is if there has been little to no internet traffic or property inquiries. An experienced real estate professional who has a strong understanding of how to market homes for sale online should be able to provide traffic statistics.

Feedback From Clients

One of the biggest benefits to hiring a top real estate agent like Oludeniz Homes is they know the importance of receiving feedback on their listings. Feedback from clients can be of huge importance. They provide knowledge and understanding as to why the property isn't selling. Feedback is important because it allows a homeowner the chance to correct things that a buyer may object to. If the feedback from showings is that a home is overpriced, this gives a seller the opportunity to make an adjustment in the price.

You've Received Low Offers

Most overpriced homes will not receive any offers. However, it is possible that some potential buyers will put in a 'cheeky' offer. A home is only worth what a buyer is prepared to pay for it and from our experience at Oludeniz Homes, buyers hardly ever offer the full asking price for a property. Buyers also do their research so if a home is overpriced, the offers received will be based on their own market perception and what they will be prepared to pay. If you're selling your home and have received several offers that you would consider "cheeky" offers, you may need to reconsider whether your price is appropriate.

The Importance Of Correct Pricing In The Property Market

The number one reason a home sells is because the price was right! If you put the correct price on a home, it will sell in a relatively quick time frame. If you choose to overprice your home, it will either not sell or will take several months or even years to sell. In our experience, when owners ask us to sell their homes and ask us to advertise at a high price, it never sells, and all that happens is that we waste time and effort because at the end of the day, the price will always find its correct level eventually.

Oludeniz Homes is an independent estate agent base in the Fethiye area of Turkey. The business was established over 30 years ago specialising in the marketing and sale of villas, apartments, and land. If you would like us to come and value your property, please call us on 0544 822 7033.